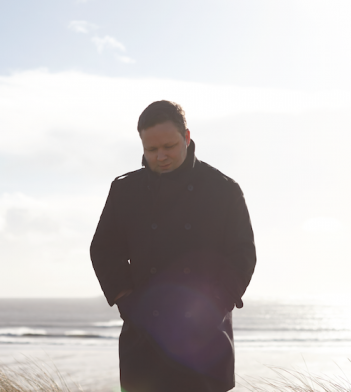 The Bristol-born, Port Talbot-residing tenor, for whom singing has always been a haven and a source of joy, is living his dream. Socially awkward, bullied and taunted at school, singing in his local church choir proved to be a sanctuary from the playground abuse. Listening to La Boheme, aged 16, Paul fell in love with opera, a romance that was to set him on a turbulent journey that would eventually lead to him performing on, and winning, the first series of Britain's Got Talent in 2007.
Truly a life-changing event, he released his debut album 'One Chance' that year, topped the charts in 13 countries (including the UK), appeared on Oprah (twice), brought Times Square to a standstill, announced a world tour and became a household name in cities from Seoul to New York and Sydney to Hamburg. Paul's story has since inspired the Weinstein-produced Hollywood film 'One Chance' starring James Corden in the lead role and Paul has written the accompanying autobiography.
But the story doesn't end there. Paul is constantly touring, having now performed nearly 900 times across 44 countries.
Since Paul's BGT win ten years ago, he has released a further three studio albums; 2009's 'Passione', 2010's 'Cinema Paradiso' and 'Home' in 2014, as well as a Greatest Hits collection in 2013.
Paul's fifth studio album 'On Stage', released in the final quarter of 2017 to celebrate ten years since his historic win, is a collection of songs that have either inspired or been performed by Paul in leading roles – from Broadway to the West End.  Th album includes 'Impossible Dream' from Man of La Mancha, 'Till I Hear You Sing'(which Paul says is "from the underrated sequel to Phantom of the Opera, 'Love Never Dies', which has great passion and power"), 'Bring Him Home' from Les Misérables, and a vulnerable rendition of 'Send in the Clowns' from A Little Night Music, which Paul admits is one of his personal favourites. "I love the simplistic beauty and sadness of that song. It shows that passion doesn't necessarily need a high octane, high pitch note for it to be touching. There is something in the understated in Sondheim's music here that really strikes a chord with audiences all over the world."
The tenor superstar includes a new rendition of 'Nessun Dorma' as the final track on his new album.
—
For more information please contact Vibica Auld at Modest! Management
+44 207 384 6410 // vibica@modestmanagement.com
To book Paul for a performance, please contact Emily Robbins at United Talent Agency.
+44 207 278 3331 // Emily.Robbins@unitedtalent.com