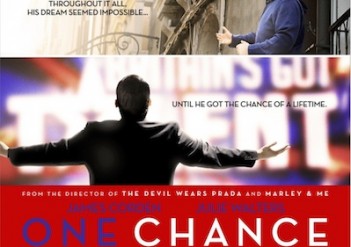 The Weinstein Company are to debut Paul's film One Chance exclusively on Yahoo Screen in the US 10 days before it's theatrical release in October.
The film is to be released in cinemas in the US on 10th October, but Yahoo have confirmed that their US Screen customers will be able to stream it for free from the 1st October.
Click here for more info.