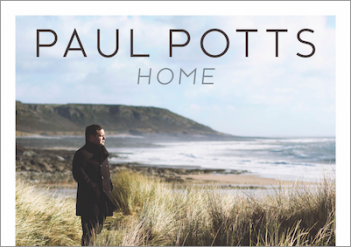 Amy McCauley from the New Welsh Review has written a sparkling review of Paul's album Home. 
'From George Harrison to Guns N' Roses, Potts tackles a range of melodic and emotional landscapes. His ability to fully inhabit a number of lyric personas without lapsing into cheap melodramatic characterisation is astonishing, conveying real sincerity and depth of feeling in each song. His delivery is both restrained and yet full of feeling, and he possesses that rare gift of flexibility and integrity which means he can tackle a range of material while also pursuing his own distinctive vocal interpretation.'
You can read the full article over on the New Welsh Review.