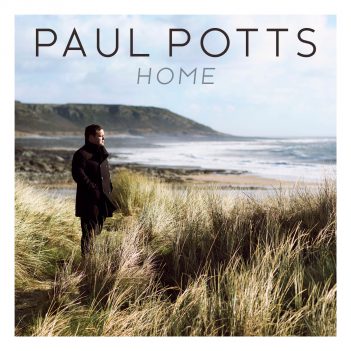 Paul is set to inspire audiences once again with his mellifluous classical prowessin a major UK tour this winter. This will kick off at the Wolverhampton Grand Theatre on 16th October and culminate on 3rd November at The Hawth in Crawley.
Paul says "I'm delighted to be touring the UK again.  I enjoyed last year's tour so much that I decided to go back out and visit some of the towns and cities that we didn't get to last time. I can't wait  out to go back out on the road."
Complementing Paul special guest Catriona Murray, a classical soprano from Nottingham.  Discovered earlier this year by Britain's Got Talent winner Jamie Lambert, Catriona has begun work on compiling a solo album and has a string of concerts lined up for the summer season.
With Catriona classical soprano and Paul's rich, impressive concert talent belied by his humble beginnings, both propose to charm audiences UK-wide.
UK tour dates
Friday 16th October WOLVERHAMPTON Grand Theatre 01902 429 212
Saturday 17th October CREWE Lyceum Theatre 01270 368 242
Tuesday 20th October KINGS LYNN Corn Exchange 01553 764 864
Wednesday 21st October BILLINGHAM Forum Theatre 01642 552 663
Thursday 22nd October WHITLEY BAY Playhouse Theatre 0844 247 1588
Monday 26th October BROMLEY Churchill Theatre 08448 717 620
Tuesday 27th October BUXTON Opera House 01298 72190
Wednesday 28th October OXFORD New Theatre 0844 871 3020
Friday 30th October BASINGSTOKE The Anvil 01256 844 244
Saturday 31st October EASTBOURNE Congress 01323 412 000
Monday 2nd November NORTHAMPTON Royal & Derngate 01604 624 811
Tuesday 3rd November CRAWLEY The Hawth 01293 55 36 36