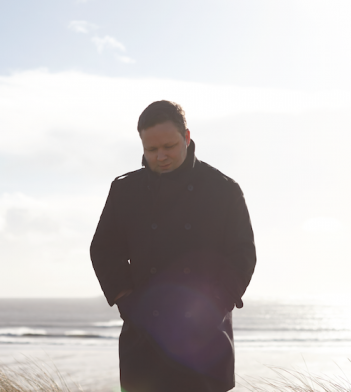 Paul will be the star guest at Cor Curiad's 20th Anniversary Concert on 25th April 2015!
The line up for this very special event will include Eisteddfod Winning Burry Port Brass Band along  with Swansea Sounds Kevin Johns MBE who will Compere the evening.    Two young local musicians will also have the opportunity to join the line up.  " We really enjoy working with Burry Port Brass Band and with our good friend Kevin Johns at the helm this will be a memorable evening for all, not least the young artists that will perform on the same stage as the world renown Paul Potts!" said Alex Esney, Musical Director.
The concert will be in aid of Calon Plus, the Cardiac rehabilitation support service at Prince Philip Hospital and will be held at the Selwyn Samuel Centre.  Chair Andrea Matthews said "The Choir adopts a different charity each year to benefit from our fundraising efforts  For our Anniversary Year the ladies have chosen Calon Plus as our charity as we want local people to benefit from our efforts.  The ladies have already been busy fundraising.  We have had a sponsored walk from Llanelli to Burry Port, fundraising social evenings and a Fashion Show and Craft Fayre at the Diplomat Hotel.  The Choir will also be found "busking" for Calon Plus at local Tesco stores in the lead up to Christmas.     The Anniversary Concert will be the culmination of a year of fundraising and with Paul Potts as our Guest Star we are anticipating a huge demand for tickets.   We are working closely with Paul of Anyone Waiting to host the event at the refurbished Selwyn Samuel Centre.  Paul has been immensely helpful and supportive and will be the focus for ticket sales".
Paul Francis, Anyone Waiting commented,  "I am delighted to be working with Cor Curiad with the organisation of this concert and that the Selwyn Samuel Centre will be the focal point for this event. The recent refurbishment of the Selwyn Samuel Centre provides the perfect location for Celebrating 20 Years of Music and this Concert will be the very first to be held in the Concert Arena in the 2015 season."
Tickets go on sale at 6pm on Friday 14th November 2014 and are available from Paul at "Anyone Waiting".  Tickets can be purchased in person at either the Selwyn Samuel Centre or from the Halfway Hotel, booked over the telephone 01554 773571 Option 2 or via the internet at enquiries@anyone-waiting.com   Tickets will be for £22.50 Standard seats or £27.50 for Premium seats and will include a Commemorative Programme.  Only 800 seats will be available and all seating will be "Unreserved" and sold on a "first come" basis.